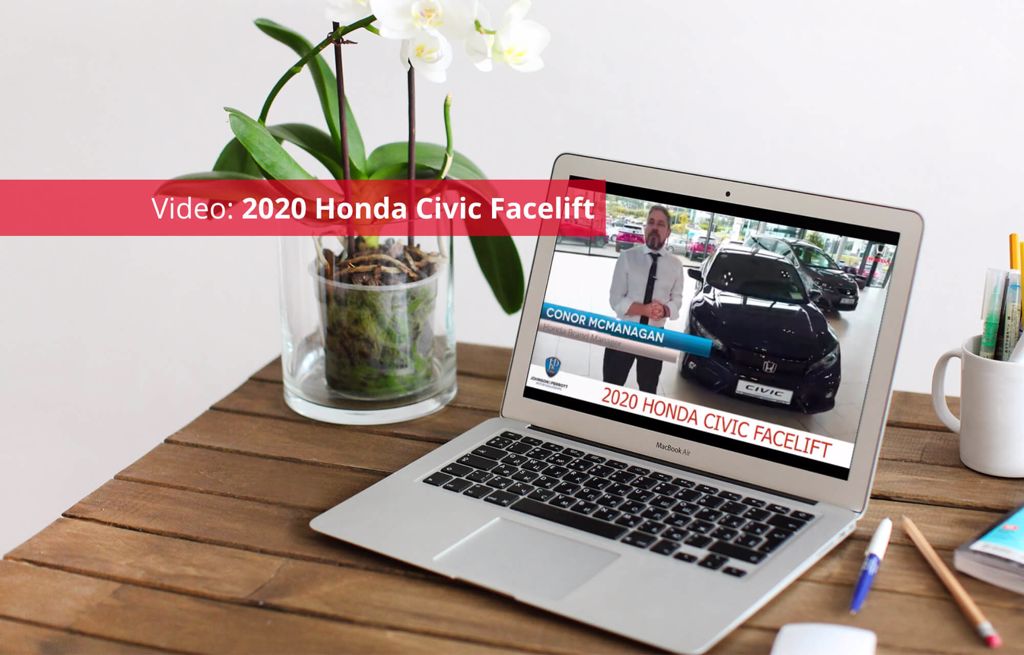 Video: 2020 Honda Civic Facelift
Here at Johnson & Perrott we received the all-new facelift 2020 Honda Civic.
Even though this lovely vehicle has gone to a very lucky customers home already, we quickly squeezed in a review of the new features. New facelift Civic is available to order - please call us on 021 461 5200 for more information.
Take a look at video below with Honda Brand Manager, Conor.
New features of the facelift Civic includes:
Elegant symmetrical lower front grille and new air-intake design
New alloy-wheel designs, including a new Shark Grey 17" option
LED Headlights now standard across the range
New interior materials and updated infotainment system layout
You can drive away in a 202 Civic from as little as €259 per month. Contact us today on 021 461 5200 or [email protected] to enquire on a new Civic for 202.
News